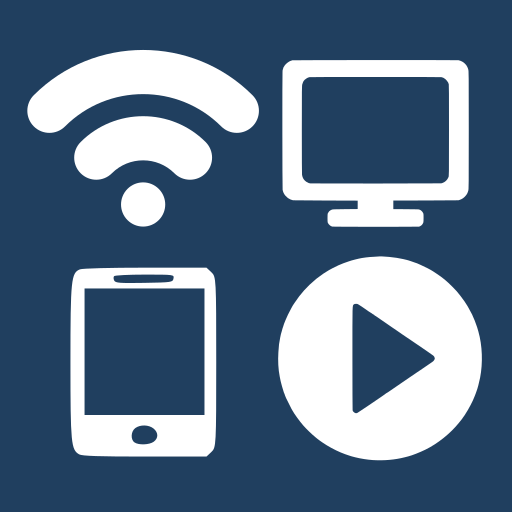 Castify MOD APK (Premium Unlocked) v11.934
Last Modified - June 30, 2023
APPS
Additional APK Information
The Description of Castify MOD APK (Premium Unlocked)
The experience of movies and music on a small phone may not suit some people's needs due to the inconvenience of using a small screen. This makes it difficult to enjoy the image, difficult to hear due to low volume and poor quality speakers, or simply difficult to read letters that are too small on the screen. However, with Cast TV for Chromecast/Roku/Apple TV/Xbox/Fire TVC, you can easily and conveniently do the above by casting what you're watching from your small phone screen to a larger TV screen.
STREAMING VIDEOS FROM THE WEBSITE
When you use the Application, you will browse using a browser available in the Application. Once the search navigation is complete, the videos and movies, music will be automatically found and brought to you by the browser.
It will be great to be able to watch what you like on a big screen, which provides a fun experience to watch a good movie, a good moment with friends, and to a good song at a better volume listening with TELEVISION. To capture it all, Cast TV for Chromecast/Roku/Apple TV/Xbox/Fire TVC was created to bring those great moments to you.
GREAT COMPATIBILITY WITH MOST TVs
However, for Fire TV, it is possible some videos and audio files may not be available to play. In addition to Fire TV with some small limitations, TVs with integrated DLNA such as Samsung, Phillips, LG, … can work smoothly with applications and mobile phones.
In addition to playing on regular TVs, the application can also work smoothly on Xbox One, Xbox 360, and the best of all is the Google Cast receiver . With great features as above with good compatibility with most existing devices. Indeed, it gives you so many different options and customizations that it shouldn't be difficult to find the perfect device.
MULTI-FUNCTIONAL APPLICATIONS SUPPORTED FORMAT
Not only can you stream normally through a web browser or the videos and music built into your device, but the app can also easily play files with a full range of supported formats. and conveniently, eliminates the difficulty of finding the right support file. Some of available files include the most popular types: MP3, MP4, MKV, JPG, JNG, etc.
KEY FEATURES
With a wide variety of files, the application offers ease and convenience in the process to experience when it comes to simplifying streaming, to get used to easily and bring many conveniences. In addition, the subtitles and essential information in the file are also played in full. Finally, the application does not save file information or video browsing history, which creates more security and safety for users.
High video quality along with audio quality is maintained when streaming.
Problems can be easily solved by restarting the transmitter or restarting the phone.