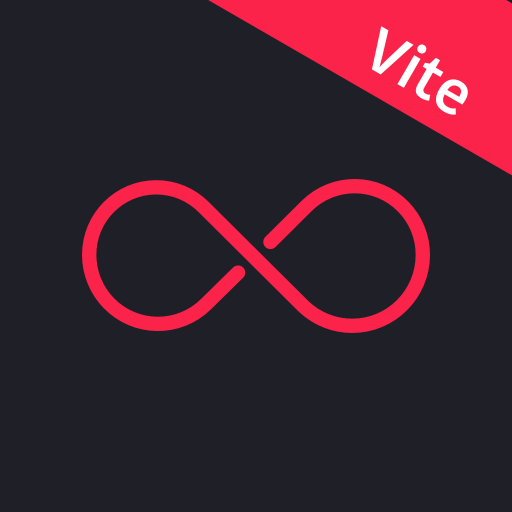 Inf VPN - Sécurité et gratuité v6.5.220
Last Modified - June 30, 2023
APPS
Additional APK Information
The Description of Inf VPN - Sécurité et gratuité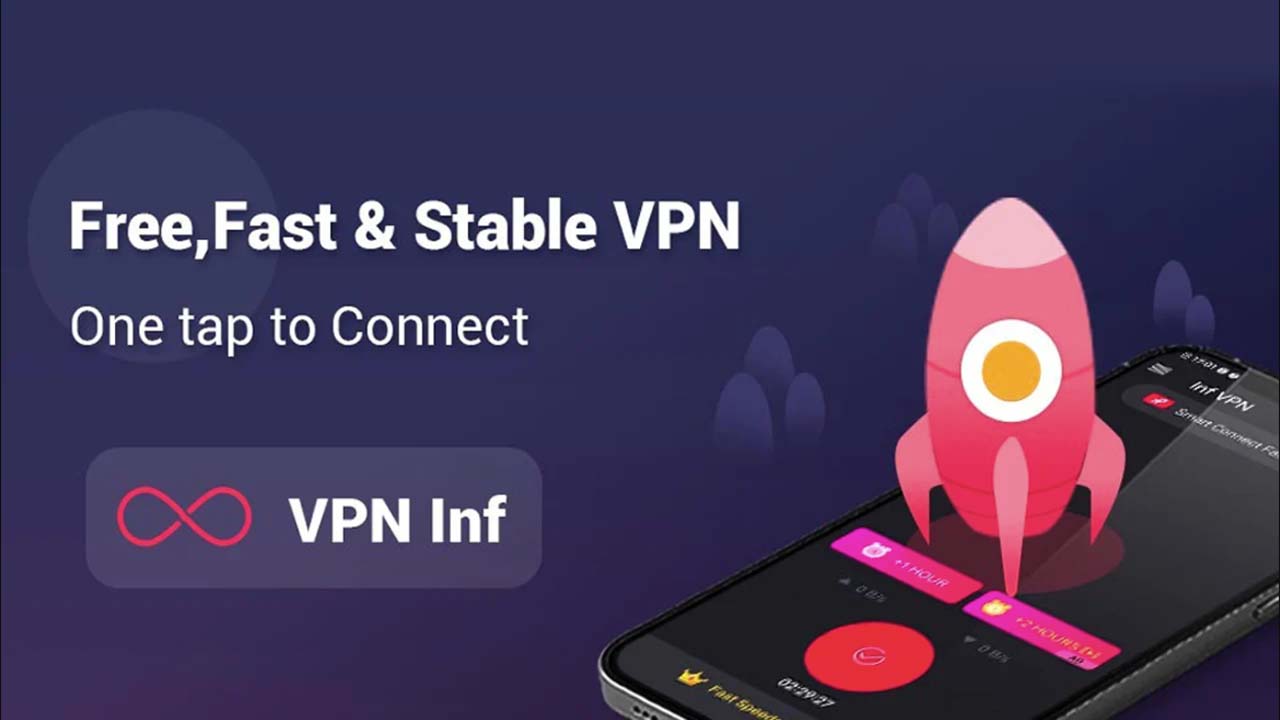 For mobile users, it can be shocking to know that your devices can be easily monitored and tracked by others, especially when you are connected to the Internet. Therefore, you should all protect your online identities by installing VPN services or suitable apps that can provide complete protection to your system and also unblock the filtered internet.And speaking of which, VPN Inf is undoubtedly one of the best apps currently available for your mobile devices. With a secure and high-speed VPN connection. And at the same time, you also need the app to unlock the geo-restrictions so that you can access the worldwide internet without any problem.
Learn more about this interesting app from I Security Studio with our extensive reviews.
What does it do?
So basically, with VPN Inf available on your mobile devices, Android users can easily access the free and unlimited VPN connection which is completely secure and fast. All of this should allow you to enjoy being online even more. With a large number of servers worldwide, you can always have access to the most optimized connections to your VPN network. Feel free to customize the VPN services on your various apps and games to ensure that the service is only enabled on specific targets. The VPN connection can work on all your mobile cellular connections and Wi-Fi hotspots, making it super convenient for mobile users.
To ensure that your identity is completely protected, VPN Inf will include the advanced encryption for all your browsing and online data. At the same time, the no-log policy will ensure that the app cannot keep any of your data. Feel free to enjoy the unblocked internet and unlimited connection in VPN Inf, which allows you to do whatever you want.
Requirements
For those of you who are interested, you can now enjoy free application of VPN Inf on the Google Play Store, which is available for all Android users to download on their mobile devices. if you want to unlock more features, you have to pay for in app purchases.
And just like with other Android apps, VPN Inf will require certain access permissions to enable its full services on system. Therefore, please consider the requests when entering the app for the first time. Also, don't forget to get your Android devices updated to the latest firmware versions, preferably Android 5.0 and above, as it would help improve the performance and stability of the devices.
Awesome features
Here are all exciting features that the app has to offer:
Simple and easy to use
Right from the start, Android users of VPN Inf will have no problem exploring intuitive app user interface of VPN Inf with well-designed elements and available features. . Or you can easily browse the intuitive menus to explore different features of the app.
Huge collection of worldwide servers
Get ready to engage with the amazing mobile application of VPN Inf, which gives Android users access to hundreds of different VPN servers worldwide with high-speed bandwidth. Here, the app offers enough servers for 80+ different regions, so you can easily choose the most optimized connections for your specific locations. Thus allowing Android users to always enjoy a high-speed connection on mobile devices. Not to mention that the smart server optimization will let the app quickly choose the best connection for your system.
Customize VPN activities on your apps
To ensure that the VPN services can work as intended, you can freely customize their activities on your particular apps. You are welcome to choose which apps you want to have the VPN network running, so you can get the most out of your mobile devices. Protect your online identity when browsing the Internet and online services, while also providing necessary data to certain service providers.
Work with all Internet connections
For those of you who are interested, you can easily have VPN Inf running on all your devices with both Wi-Fi or cellular data enabled. As a result, it is always possible to have complete protection on your mobile devices.
Protect your personal data with no-log policies
And if you are so concerned about your private data, even nIf you have already activated the VPN services, VPN Inf will make sure that you are completely protected with its no-log policy. Now the app itself will not try to collect any of your data, regardless of whether you are using the VPN services or not. This means that you are not only protected by the VPN services, but also from the app itself.
Enjoy the unlimited network
For those of you who are interested, you can now further enjoy your access to free VPN network in VPN Inf, thanks to the unlimited app. Now there is no need to worry if you ever run out of private data when using app.
Useful applications with the tunnel connection
And with the VPN service enabled on your mobile devices, Android users can enjoy many unique and interesting applications with the network. Start by unlocking websites and online services that were not available in countries. Enjoy watching movies, streaming live channels and music in regions without any restrictions. Or have fun playing your favorite games on worldwide servers without any problems. By simply hiding your real IP and spoofing a new one, you can do whatever you want with the available internet.
Enjoy the free and unlocked on our website
And last but not least, unless you plan to pay for the full app, it is always better for Android users to choose the free and unlocked version of VPN Inf on our website. Here, instead of paying full prices for the premium features, we offer you the unlocked app with ads and in-app purchases removed. All it requires is to download VPN Inf Mod APK and follow the instructions to start enjoying the unlocked connection.
Final verdicts
Now, with Melon VPN, Android users will have another great option to protect their privacy and unlock the internet connections. Simply enable VPN Inf on your devices to quickly unlock the internet with your private and secure connection, whether you're using Wi-Fi or your mobile data. With endless applications and many useful features, VPN Inf will make sure that you can always enjoy its features to fullest.
More from developers Inf Security Studio