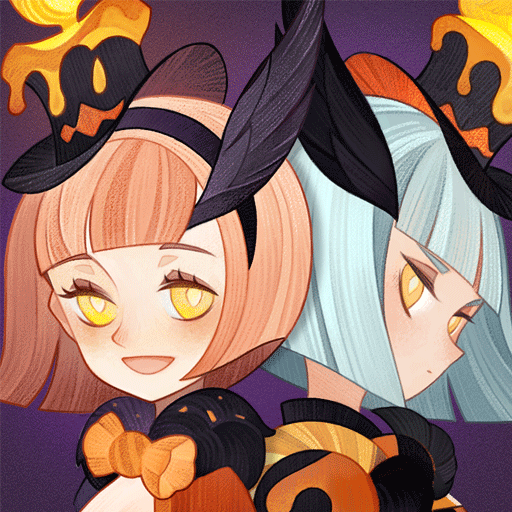 AFK Arena APK v 1.103.02
Last Modified - June 30, 2023
GAMES
Additional APK Information
The Description of AFK Arena APK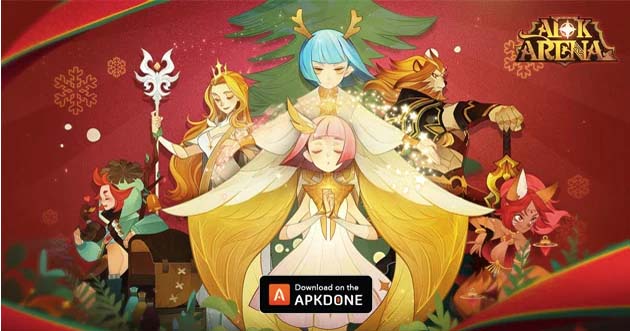 Get ready and dive into your new adventure in the game of AFK Arena. Travel through vast landscapes, experience a variety of story modes, engage in epic battles against terrifying enemies, and explore the beauty and diversity of the landscape.
Enjoy playing online RPG on your mobile devices as you join your friends and online players from all over the world in this ultimate journey to defeat the forces of darkness.
Find out more about this amazing mobile game from Lilith Games with our reviews.
Story
It all started at beginning of time in Esperia where Life and Death were equal. The Goddess of the Moon, Dura presides over the creation of life on earth and is therefore the mother of all things. Therefore, Dura was loved by all kinds.
But on the other hand, the God of Death, Annih did not receive praise and admiration from the species, and fled to his dark world in anger. So, with his newly found forces, he orders them to go to Esperia in an attempt to wipe out all the life that Dura has created.
When a war breaks out, both sides are destroyed. In her last attempt, Dura managed to seal and push the Hypogeans into the void, never to be brought back. But with his last breath, he divided his power into seven treasures and hid them from human life, and they returned when the enemies returned.
And many years later, the Hypogeans have been able to return to the world and prepare to disturb and harm the lands. your main goal is to collect hidden treasures and release the powers greatness of Dura.
In the game, Android gamers will find themselves indulging in unique and interesting RPG action and amazing adventures await. Have fun as you guide them through a variety of interesting challenges in the game while defeating enemies with tactics and commands.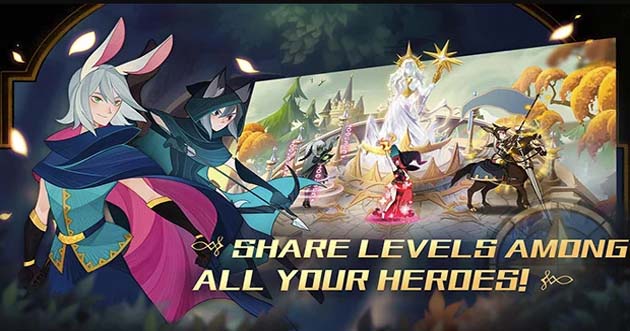 Features
Here you will find all the exciting features the game has to offer:
An array of amazing hero cards with varied powers
For starters, Android players in AFK Arena will find access to a deep ranking system. Just like Tales of Wind, you can collect different heroes on your team. Here, you will be free to choose between different heroes from different classes and divisions, each with their own skills and abilities.
That said, the game has seven different sections with their own special abilities, representing the seven gifts given to the world by Dura. And some powers can counteract or combine with others to strengthen your attacks or reduce their effectiveness.
As for hero classes, the game allows you to collect heroes from different backgrounds, each with their own beautiful designs and unique characteristics.Heroes from factions and classes will receive some bonuses as you dive into battles against other enemies.
Exciting turn-based battles with high levels of strategy
And now that you have your team ready, it's time to dive into the exciting battles in the game with revolutionary and dynamic battles. Here, you are free to organize your heroes in different combinations. Use their unique powers and interesting team combinations to get the best of your enemies.
Check out some methods and methods as you rungatirand defeat your enemies. Compete to your advantage and come up with a clear command as you rise to the top every time. Some of you will find it a bit more intense than Monster Legends and other RPGs with turn-based battles.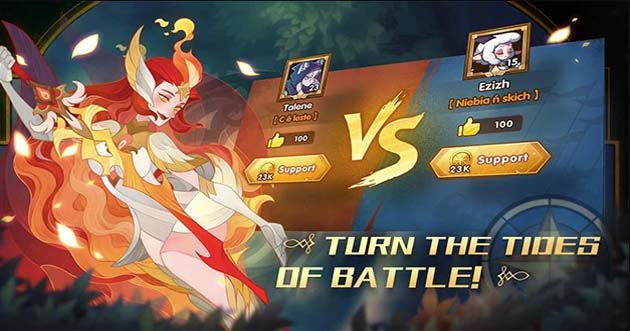 And for those of you interested, AFK Arena players will also find access to deep mazes and dungeons throughout the game.. Most importantly, awesome deals and hidden gems are well hidden from you. So don't waste your time exploring.
A series of exciting levels and challenges in the Campaign
Immerse yourself in the awesome gameplay as you join the battle and have fun in a variety of exciting in-game challenges and stories. Most importantly, enjoy the new content and gameplay as you move forward.
Interesting features to explore in the Dark Forest
To make the game play better, AFK Arena gamers will also find access to the interesting Dark Forest, which will allow you to enjoy the game with better features. That being said, you can start your journey by competing in the Arena of Heroes, King's Tower, Bounty Board, Arcane Labyrinth, Trial, and more.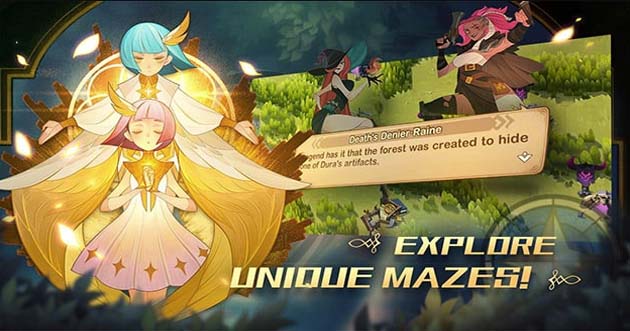 Awesome features in Ranhorn
Along with the main theme, the game also introduces players to your adventures in Ranhorn. Buy new equipment and resources at the Shop. The list goes on and on, the depth and variety of games will surely satisfy most of you.
Enjoy the game with friends and online gamers from all over the world
As mentioned, the game also allows Android players to enjoy their in-game adventures with friends and online players from around the world. Compete and share your skills in Arena challenges. Play the game in Guild mode, and more.
Dive into the exciting daily missions and get you rewards
But most of all, the simple and easy interactions in the game are very interesting. That said, AFK Arena players can send friend requests to other players and have fun with their friends whenever they like using global or one-on-one chat.
Enjoy the game with many interesting events
In addition, for those who are interested, the game allows them to fully immerse themselves in their exciting in-game missions with awesome challenges, dramatic gameplay, and many special rewards. Collect your rewards as you complete and strengthen your team. you can install from Google play store.
Free to play
And as you advance to the AFK Arena, you'll also find the opportunity to play more interesting games with a number of events available in special events. Each event will present its own settings, performances, features, and most importantly, a special price.
Enjoy unlocked gameplay with our mod
For those of you who are interested, the game is now available for all Android players to enjoy on their mobile devices. That being said, you will find it easy to install the game from the Google Play Store for free.
Visual and sound quality
Graphics
However, since it's still a free title, Android gamers may be bothered by in-app ads and in-app purchases.That being said, you can download and install Arena Mod APK from our website. Enjoy the game as you progress.
Sound/Music
With amazing visual experiences, AFK Arena is among some of the best mobile games for Android devices, especially if you like beautiful hand-drawn graphics, exciting characters, and cool effects.
Download AFK Arena latest 1.103.02 Android APK
With simple, intuitive, and enjoyable gameplay, AFK Arena is certainly a great mobile title for Android gamers to enjoy on their devices. And with the game being completely free and unlocked on our website, you'll certainly not disappointed with the awesome gameplay in it.
More from developers LilithGames