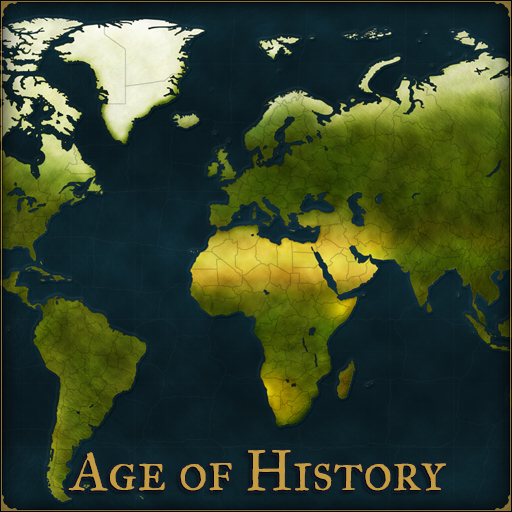 Age of History APK v1.1582
February 8, 2023
GAMES
Additional APK Information
The Description of Age of History APK
Do you enjoy exploring the world's evolution through stages? Do you know of many wars going on all over the world? Or will you advance the world by yourself? If your answer is yes, you will definitely like Age of History. The game will make you an almighty god. Follow all events happening in the world. Going against history in a small country. After all, it is you who invade other countries to conquer the whole world. It sounds very delusional, but no one taxes dreams.
Download Age of History – World politics and diplomacy simulator
To help you understand, Age of History is a simulation game. From there, you will run and manage an entire country of your choice. The next step is to expand the size of your country by invading other countries. Let it be our territory and continue this great work. Until the whole world is yours. Thus the great world invasion was completed. It all depends on your intelligence and strategic talents.
Main functions on the map
In a small country of your choice. Conquer neighboring countries to expand your scale. That is the original mission and action. Your country's treasury is limited. Therefore, you should use it wisely before many unexpected situations arise. Other civilizations will not be easily conquered either. You will have to struggle to conquer the whole country. And if you think about diplomacy, target countries that need external support. It will be easier than other warlike factions.
This cross-country assault requires a lot of military force. Therefore, it also requires a huge amount of money to fully do this. Build trust by actively building diplomatic relations with countries that have no intention of aggression. Perhaps they will lend an army from their country. Age of History is almost a history book that you can change whenever you want.
The country's budget
The default interface is a map with countries displayed in separate colors. Start your campaign with the first action. You can do anything this turn. At the end of the turn, moves are made in order. Your main task is to capture the capital of a nation. You can control the whole country only by capturing the capital. Of course, this requires a strong military force. Continuous production to prepare for and defend against war at any time.
The money you own is also your country's only resource. It is used to strengthen armies and build military and diplomatic structures. We also contribute to countries in need. whenever a new country is occupied. All budgets in that country are added to your country. Very useful for upgrading more units and building buildings. Also, by contributing to a country in need, a peaceful friendship is formed. Reinforce your increasingly powerful army to create opportunities to invade more countries. In general, the economy is a very important part of a country's development.
Many diplomatic activities
Interactions you can have with other nations include War, Peace, Treaty, Alliance, Assistance, and Termination. War is too obvious. to declare war on a country. Peace is making a treaty neutral. This treaty would help both sides come to an agreement within 5 innings. The ROK-US alliance is a close relationship in all aspects of the two countries. The main support is in the form of loans from the home country's financial resources to the state. and End, which finally sever the alliance. everything you use. Consider wisely where appropriate.
This is an entertainment simulation only. Players must never take action that offends an organization, individual or country in real life. In-game decisions are entirely driven by the player's strategic and diplomatic talents. Sometimes it's fun to play with friends. Learn more about the basics of interstate relationships. Download the Age of History mod now and take a general look at it for yourself.