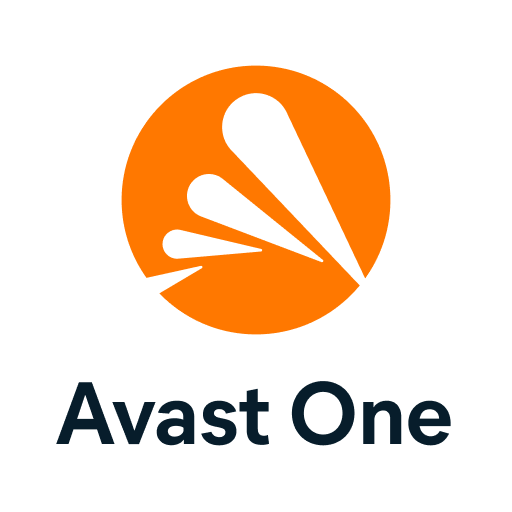 Avast One – Privacy & Security v22.10.1
Last Modified - June 30, 2023
APPS
Additional APK Information
The Description of Avast One – Privacy & Security
Your Android devices need proper protection against viruses and malware, which come in many forms. And if you don't know how your device's security should be calibrated, then Avast Antivirus is surely a great mobile app for Android users. Here Avast Software's useful Android app will be your ultimate mobile security and virus removal tool.Use it to constantly monitor the health of your Android devices and make sure spyware or malware isn't interfering with your system. Protect yourself against phishing attacks and tracking attempts by others. And you can also use the useful VPN services to be completely anonymous while surfing the Internet.
What does it do?
Here in Avast Antivirus, Android users can access the complete security toolbox for their mobile devices. By using active and automated features as well as many manual settings, you can ensure that your devices are well protected from adware-infected or spyware apps that infest your devices with ads. And at the same time, the built in antivirus tool can easily scan your system and prevent others from stealing your data.
Enjoy working with the built-in VPN service in Avast Antivirus as the app allows Android users to surf the Internet comfortably and undisturbed. The app protects your anonymity on public WiFi and gives you easy access to the unblocked internet services. And the app can try to capture thieves' picture when your phone is stolen and inform you with last known location to help you find your devices better.
Protect your apps with passwords to prevent others from accessing your important and personal apps against your will. Use Avast's direct support to always enjoy the best user experience with the app. And always happy to work with many standard security features such as Antivirus, Web Shield, Device Cleaner and so on.
Requirements
For those of you who are interested, you can easily install the great Avast Antivirus mobile application from the Google Play Store without having to pay anything. However, if you want to enjoy the premium application with ad-free and unlocked features, certain in-app subscriptions are required.
And to ensure security features in the app, Android users must grant Avast Antivirus specific access permissions, which are requested at the beginning of your setup process. Also, don't forget to update the devices with the latest firmware versions, preferably 5.0 and above, as they improve your device security and user experience.
Awesome features
Here are all the exciting features that the app has to offer:
Enjoy working with the useful anti-virus engine
For those of you who are interested, you can now take advantage of the useful antivirus engine in Avast Antivirus to protect your devices from potential threats. The powerful database in the app ensures that you can always protect your devices with a complete level of security.
Discover all app insights
With Avast Antivirus enabled, Android users can use its features to easily discover the various app insights, which allows them to see many useful stats. Here you can find out how much time you have spent using this app, along with the associated data. Use this to take back control of your phone-life balance and achieve greater digital well-being while using your Android devices.
Clean your devices to get rid of unwanted files
To make the app more useful, Android users can easily clean their devices to free up more storage space. Here, the built-in Junk Cleaner tool instantly cleans up unnecessary data, junk files, system caches, gallery thumbnails, installation files and leftover data that is no longer needed. Use this feature to give you more and more space when working with the mobile devices.
Secure your photos with safety vaults
And you can now use Photo Vault in Avast Antivirus to enable PIN code, pattern, and fingerprint password on your mobile devices. This will protect your important data with the fully encrypted ones Password protected, allowing better accessibility just for you.
Enable web shield while using the internet
With web protection available, Android users in Avast Antivirus can allow their app to easily scan and block malware-infected links, trojans, adware, and spyware on any website. This ensures that you can surf the Internet safely with your browser. The app can also automatically correct incorrectly entered web URLs.
Protect your Wi-Fi security
For those of you who are interested, you can now use the app to protect your Wi-Fi security whenever you are online. This feature works great on public connections where you are more likely to be attacked.
Enable VPN services to enjoy better anonymity
With useful VPN services now available, Avast Antivirus allows Android users to use the app to enjoy their complete anonymity while surfing the web. This leads to better security when using online services, and you can also use VPN services to remove many restrictions imposed by your ISPs.
Silently protect your device
With Camera Trap enabled, Avast Antivirus silently protects your Android devices from thieves if they are accidentally stolen from you. The data is sent to your registered Avast accounts so you can identify the thieves immediately. With pictures and audio evidence, you have a better chance of recovering your phones.
Enable Last Known Location to keep check of your phone
With the Last Known Location feature enabled, Avast Antivirus allows Android users to use the app to scan their devices from the last location it was connected to. Even if your battery is dead, users can always track the latest locations here with their Avast Accounts. This should make it extremely easy to find your phone if you lose it.
Protect your apps with locks
And to ensure all your apps are protected from pesky guest users, Avast Antivirus provides users with the useful app lock feature. This keeps all your sensitive content safe and secure from others. Feel free to use PIN code, pattern or fingerprint passwords to keep track of all your files.
Connect and receive direct support
Also, you can now connect to Avast Direct Support if you want to learn more about Avast's app and services. Contact support directly from the app to get quick answers to your queries anytime.
Enjoy the unlocked app with our mod
Unless you are willing to pay extra for the premium services, we always offer the mudded version of Avast Antivirus which you can purchase for free. All premium features are available here without paying anything and all annoying ads are removed. All you have to do is download the Avast Antivirus Mod APK from our website
Final verdicts
Like AVG AntiVirus, Avast Antivirus is a premium security app for your Android devices. With useful antivirus features, along with many security measurements, you can ensure your complete protection while using your Android devices. And thanks to the updated online security, the app will make sure that you can comfortably browse the Internet without any troubles or restrictions.