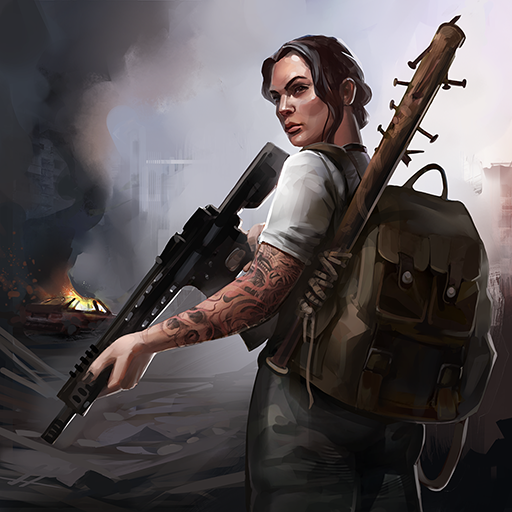 Prey Day MOD APK (God mode) v15.3.05
Last Modified - June 30, 2023
Action
Additional APK Information
The Description of Prey Day MOD APK (God mode)
Prey Day is an online survival game set in a post-apocalyptic Earth. In 2033, Earth is faced with an extremely dangerous virus. A virus with the ability to super infect and change the body of an infected person. People infected with the virus become zombies and attack healthy people. The world's population quickly perished. The number of survivors must try to survive in a world full of chaos and danger. Now life on Earth has become extremely difficult. People must start from scratch and reverse the raging epidemic so that they can relive their former lives.
Download Prey Day mod – Survival in the chaotic world
In this game, you transform into one of the survivors of a pandemic. You must gather ingredients and food to survive. In addition to solving basic problems like food, you also have to deal with infected objects. Other players will be ready to attack you because of the ingredients you own. You must use what you find to create weapons to protect yourself. Find friends to survive together. At the same time, find out the cause of the extinction of mankind.
Prey Day offers survival gameplay in a very large open space. You join other players to explore a huge world full of the undead. The game also provides a realistic simulation survival experience. You will have to find things essential to life like food and water. You can get various materials by exploring your surroundings. Everything you find will have a certain effect. You can use materials to build a base you can live in. Craft weapons to eliminate the undead. You can also build vehicles to travel to mysterious places.
Survive and fight
You have to fight other players for resources. You can use tactics such as attacking in groups, defending firmly, or running away and looking for opportunities. Communicate with other players and discuss tactics when teaming up for battle. Let's unite to survive and destroy enemies. You can choose between two modes: PVE and PVP.
Fierce battles challenge each player's ability to survive. You can also attack other players' bases to steal their resources. Conversely, that player may also seek out and attack the base. Build a solid foundation. Besides, don't forget to place your traps wisely. Give the intruder a painful surprise.
Explore the vast land
Disaster struck suddenly and everything was gone in an instant. With each mission you complete, you learn a piece of the puzzle about the cause of the cataclysm that destroyed mankind. Conflicting war with mutated creatures while exploring is inevitable. You must travel to new places to find more resources to help you survive. You can craft weapons and equipment. It will make your gaming experience easier. You may also encounter and explore other players' homes while on quests.
Community Connection
As with most online games, Prey Day allows players to form clans and connect friends from anywhere. Join other players in an attack to take over an abandoned military area. Place fortified structures and machine gun emplacements to protect your base. Let's contribute together and build a strong foundation. There are places and resources you can only find by joining the community. Find a family so you don't have to fight loneliness anymore. Gather your trusted teammates and venture out together in a dangerous world.
Prey Day allows players to experience many new elements of survival games. This game is a combination of many unique ideas from manufacturers. Survival and base building elements have been streamlined. The game has fighting styles and gameplay that players can creatively diversify. Download the Pray Day mod to make friends everywhere with like-minded players. Survive together and discover what has devastated the planet. Fight the undead to restore a destroyed civilization.