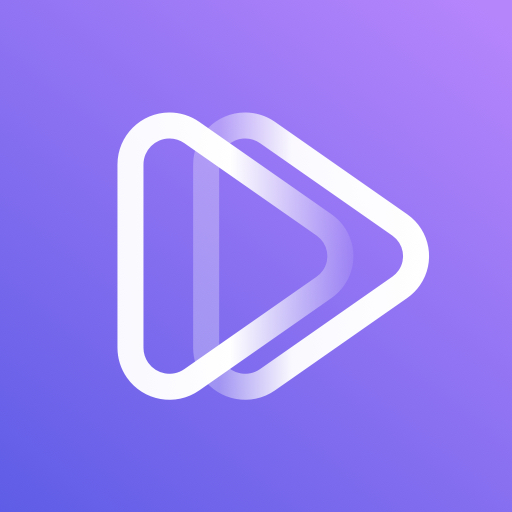 SPlayer - All Video Player v1.0.43
Last Modified - June 30, 2023
APPS
Additional APK Information
The Description of SPlayer - All Video Player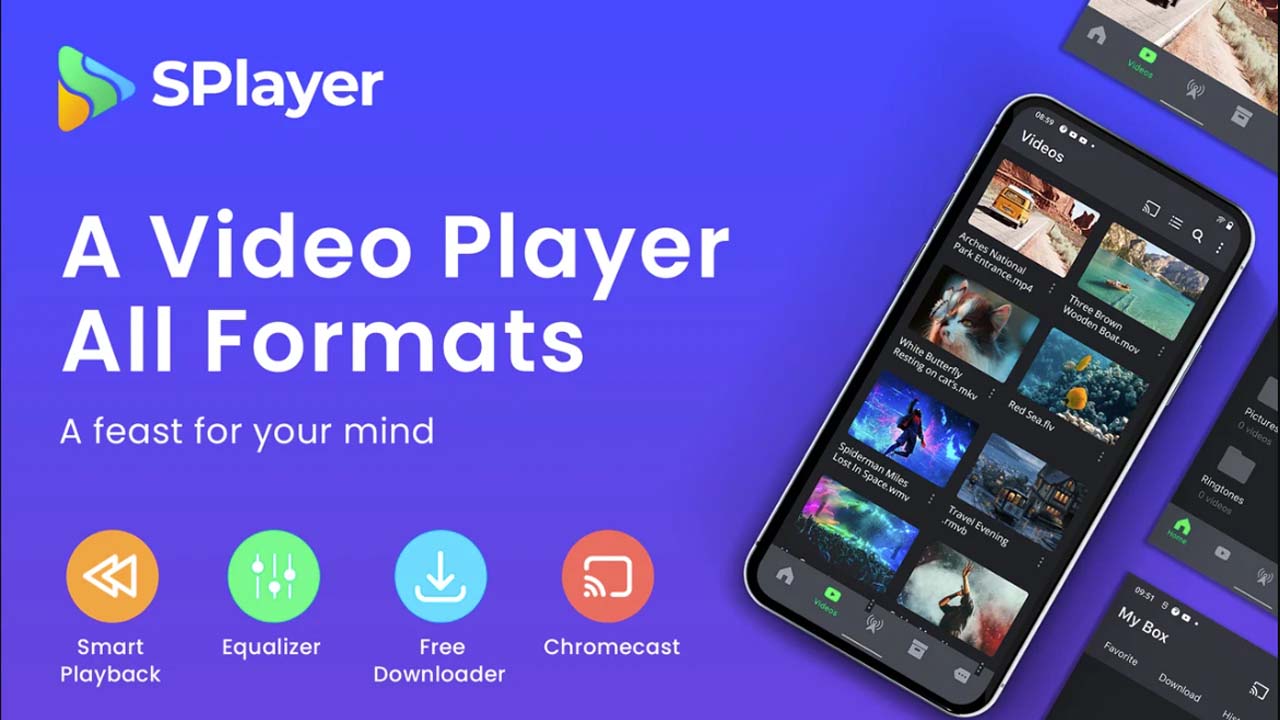 To make it easier for people to download their videos and enjoy them offline, SPlayer is a great app that you should all have on your devices.
Intro
Instead of having to download and watch your videos on two separate apps, Android users can now use SPlayer to play and download their videos simultaneously, making the whole experience much more convenient and fun. All you need is to add the download link and leave the rest to SPlayer.
The app then lets you instantly check your library and view your recently downloaded videos without having to switch to another app. And with the full-featured video player built into the application, you'll have no trouble navigating through the videos and customizing your viewing experiences. So you can fully enjoy the app and its many features.
Learn more about this amazing entertainmentvideo mobile application and all its amazing features with our comprehensive reviews.
What does it do?
Here in SPlayer, Android users have the perfect mobile application to download videos and play them simultaneously. You can use it to open any download links and start downloading your videos from different formats with any resolutions. Enjoy downloading your videos in the background while using the app to play existing videos with many settings enabled.
Enjoy using the free and professional video player on any of your mobile devices to download and play the media files without any hassle. Download and play videos of any resolution and file format. Discover the handy use of subtitles and audio tracks in the app to make video playback more enjoyable. Manage your offline video library with simple operations. The list goes on.
Requirements
First of all, thanks to the free version of the app from the Google Play Store, SPlayer users will have no trouble enjoying the app and many of its features. However, since it is still a freemium tool, users have to watch ads if they want to continue using its many features
Also, most in-app features require certain access permissions from your Android devices. So you have to consider the prompts when you first enter the application to activate the more functional app.
And don't forget to always update your mobile devices to the latest firmware versions, preferably Android 5.0 and above, as it will greatly improve your in-app stability and overall compatibility with your system.
Awesome features
Here are all the exciting features the app has to offer:
Simple and easy to use
Right off the bat, SPlayer itself will have the simple and intuitive mobile app to download and play videos. Thanks to the intuitive interface and clean layouts, you'll have no trouble exploring the app and its features here. All you need is to find the download links and add them to the app. SPlayer then automatically downloads the files and makes them available offline while you work on other apps.
Support multiple video formats
Similar to XPlayer and PLAYit, the app lets you work with different video formats easily. Feel free to use the app to download your 3GP, MP4, AVI and other videos in different formats. Here the useful features and compatible tools can be applied to all your videos.
Manage your videos with ease
For those of you who are interested, you can now use SPlayer to manage your videos by folder. Have no trouble organizing your different videos into their own collections. Then use the various video browser features to rename, edit, copy and customize them as you like. Here you can easily manage all your videos with the many options.
Support the uses of subtitles and audio tracks
To make better use of the application, SPlayer users can now enjoy using subtitles and audio tracks, which allows them to always get the best out of the videos. Have no trouble with multiple subtitle files support to enable all available subtitles for the videos. And don't forget to also use the available audio tracks to enable or disable them as you wish.
Enjoy convenient speed controls
Enjoy convenient speed controlsTo further customize the videos, you can now have fun working with the customizable playback speed settings that allow SPlayer users to enable different speed controls and enjoy their videos differently. Choose your moments and create dramatic scenes from the videos with unique playback speeds.
Manage the playbacks with simple operations
For those of you who are interested, now you can quickly and effectively manage the replays in SPlayer with simple operations. Here you can use handy tools to adjust volume, brightness and playback progress with touch actions. Or you can work with smart gestures to further enhance your in-app interactions.
Play existing videos on your devices
Here in SPlayer, Android users have the perfect video playback tool to watch and enjoy all offline media files. Have no trouble using the app to play all existing videos with full functionality.
Create and enjoy high-speed download links
And when it comes to downloading videos, you can always use any existing links to download your content easily. Here the app supports most high speed downloads and lets you retrieve your files as fast as possible.
Download and play video in any resolutions
For those of you who are interested, you can now download and play videos in all resolutions. The app supports the simplest video resolutions up to advanced 4K, 8K and even more. So you can get the most out of your media files and system hardware.
Enjoy the free and unlocked app on our website
Since the free app still contains ads, mobile users should consider the modded version of SPlayer on our website instead. Here we offer the premium app with all unlocked features for free. All you need is to free download the SPlayer Mod APK and then follow our instructions to unlock the premium features.
Final verdicts
With useful features and handy tools, SPlayer is a great mobile app for anyone who wants to download and watch your videos in the same app. Now you don't have to switch between applications anymore, just watch and download your videos.