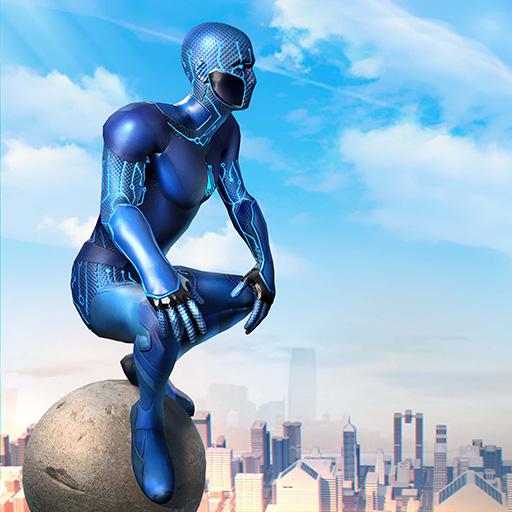 Black Hole Hero : Vice Vegas v1.6.2
Last Modified - June 30, 2023
Action
Additional APK Information
The Description of Black Hole Hero : Vice Vegas
Black Hole Hero: Vice Vegas Rope Mafia is not a game for you to do the best. Players do everything in the big city but are responsible for all your characters. With a bad attitude, sometimes you scare people. Players are playing bad characters, your mission is to stop the Mafia. Black Hole Hero has gangster gangs everywhere like USA, Russia, China, Mexico… they are many, very dangerous. Can you survive a break in an organized crime den? Use special skills combined with weapons to destroy them.
Tall buildings, streets, residents, bad people in the same place. You never know who can attack you again. The easiest way is to attack someone you like, if it's a bad guy, they will chase you to the end with a gun. Conquering the entire community is the player's goal, but Black Hole Hero won't let you get there easily.. Every person on the street has access to powerful weapons and is ready to shoot back when attacked.
Download Black Hole Hero MOD – Fight against Mafia
Black Hole Hero is similar to Rope Hero: Vice Town in terms of spiderman style moves but this game gives players a fight. You are alone but your opponent is everywhere, they are not easy to see. Just because you're holding a heavy weapon doesn't mean you're the strongest. Although the player is slow, he can be destroyed by a Rocket. Drive cars, drive police cars, or anything else you can do in this game. Black Hole Hero has 8 skills including movement and attack. Therefore, the fighting style is very different, using special powers to escape.
Many quests for you
Black Hole Hero has up to 20+ missions for you to do. It has not been easy to match the dangerous Mafia bosses around the world. In addition to the special powers available, use weapons to increase strength. In addition, do not ignore the instructions that the game is waiting for before entering the game.
Many weapons
Although the number is not large, there is still enough character for each case to fight. Weapons of destruction are Minigun, RPG, Flamethrower. Finish with just one bullet but you'll know how accurate it is.
Change character appearance
The skin, hat, glasses, and mask are all things you can change for the main character. There is no specific name for each item, but you can preview the type and amount of money to pay to get it. Let's create a very special style for the character. Not only strength, but we need a king with real character, right?
Black Hole Hero is a great car system, but you don't have to pay for it. If you want a car, head or robbers, you can use guns if necessary. However, you should be careful because it is easy to meet Mafia and they are ready to do serious work. Download the Black Hole Hero MOD to become the leader of New York City but the same things as Miami of Las Vegas.
More from developers HGames-ArtWorks