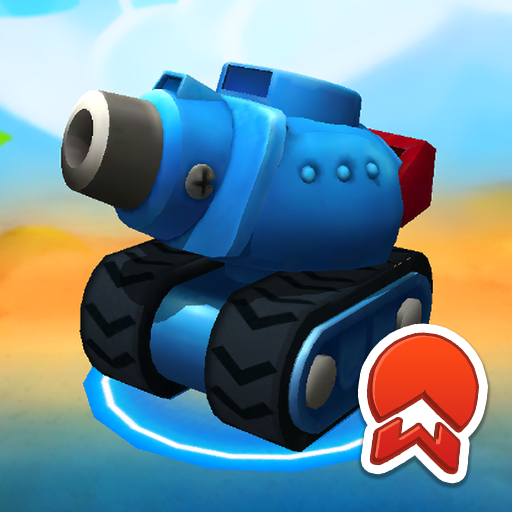 Tanks vs Bugs MOD APK (High Health/Damage) v1.1.41
July 2, 2023
Arcade
Additional APK Information
The Description of Tanks vs Bugs MOD APK (High Health/Damage)
Have you heard of the tough battle between tanks and giant bugs? If not, now join Tanks vs Bugs and build a real tank. Fight giant, mysterious bugs in the most chaotic and fun way. A perfect entertainment game to relax with friends and loved ones. Many types of bugs live on this strange planet. But they are not tiny bugs, they are huge and extremely terrifying bugs. Destroy them all with all the power of your tank.
Tanks vs. Bucks Bugs can be anywhere you can imagine. Coupled with that context, there are dangerous worms trying to invade the world. You and your teammates will never let that happen. Take control of your tank with the most powerful abilities. Fight the dangerous giant bugs head-on. Apply all your knowledge and tactics to win easily. Besides that, there are many fun and dramatic moments.
Download Tanks vs Bugs mod – Tanks fight giant insect forces
On the battlefield, you and your teammates each control a tank. Use the virtual keys or directly touch the screen to determine the path of the enemy tank. Upon entering the game screen, certain bugs immediately occur. Use your heavy firepower to destroy them. Both tanks and bugs have health bars that display health. Tanks have an extra energy bar that allows them to perform unique skills. An uncompromising battle between tanks and insects ends only until one side is annihilated. You won't know what kind of insect you will have to face until you enter the game screen, so be careful.
Collect the most powerful tanks
Our army – tanks are all best fighting machines. Both have great destructive power and have many skills to fight insects. Each tank has 6 empty slots that can be equipped with weapons. Weapons are mostly components and can be found in levels. Each type of tank with a name and design offers its specialty. Bring the mysterious Black Photons to the battlefield. Basic but powerful Cryo is not inferior to many other names. You can use single barrel tanks, double barrel tanks and even massive machine guns. Enter the battlefield with all the essentials.
Confronting dangerous insects
In real life, there are many types of insects with different body characteristics and defense mechanisms. All these characteristics are very clearly expressed in Tanks vs Bugs. You can see the bees using their tails to attack the tank. Just like how bees sting in real life. Alternatively, spiders create webs to slow down moving tanks. Depending on the mechanism that traps prey in the wild, it is very dangerous. That's why before each battle, check who your next opponent is. Step towards victory by choosing the right tank to counter the insect defense and attack.
Complete Skill Combination
If only the firepower of tank guns is complex, long-term victory will be difficult. Insect forces will become more and more closely linked. Moreover, they were led by intractable leaders. Tanks need to develop new powers. Unlock unique skills like launching rockets, increasing speed, and healing for yourself and your teammates. Multi tank formations will bring different skills to the battlefield. It works perfectly so no one has a problem fighting. It's the only tactical element, and it's also very simple for players to figure out. Claim the championship with your entire team.
The battle between tanks and insects will never end. As long as there are still plenty of insects, the tank will be tasked with destroying them. Combine many tanks to create the perfect formation. Invite more friends to fight insects together. Tanks vs Bugs brings together exciting player engagement and interaction. Exciting and dramatic moments continue to unfold. Create amazing experiences and unforgettable memories with family-friendly games like the Tanks vs Bugs mod.