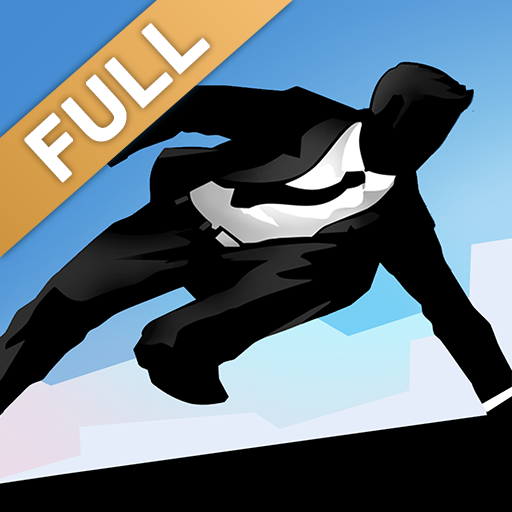 Vector MOD APK (Onbeperkte geld) v1.4.1
Last Modified - June 30, 2023
APPS
Additional APK Information
The Description of Vector MOD APK (Onbeperkte geld)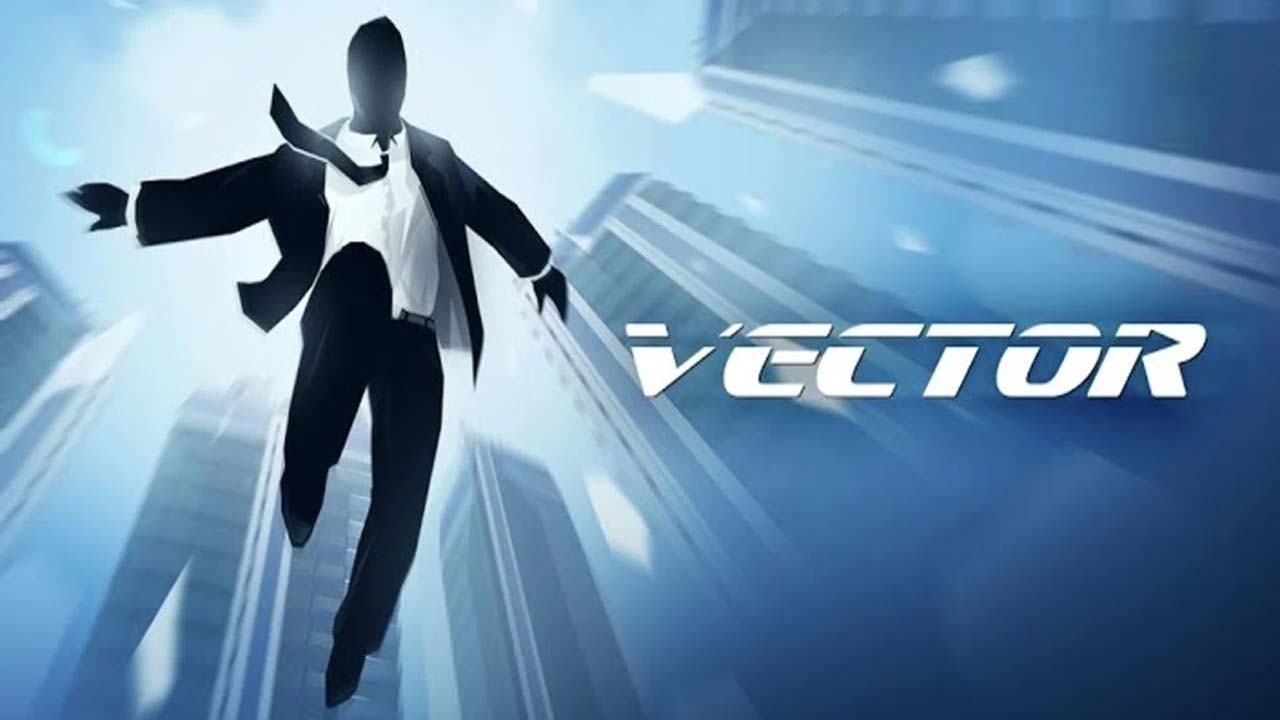 Discover the unique and exciting gameplay in Vector where you will join your character in his epic escape. Enjoy the parkour-style platforming on your mobile devices as you guide your character through various obstacles and take on various challenges.
Run and run until you can escape those henchmen chasing you. Take advantage of the terrains to make epic escapes by throwing yourself from windows, sliding under obstacles, performing incredible jumps through various obstacles and landing perfectly on the ground.
Find out about amazing game from NEKKI with reviews.
Story
Imagine a world order and obedience are everything. The majority of humanity has been put under control, so they must devote their entire lives to what they are told, get rid of all their emotions, hopes and dreams.
With this, people are all forced to work within large corporations where they will have to follow the complete orders of their superiors. Controlled by the universal devices placed on every person on the planet to suppress their thoughts, people can never have any thoughts of escape.
However, there are still individuals who resist oppressions and refuse to live such a boring and hopeless life. And with all those oppressors, things must come to an end when one of the employees refused to comply and was able to take off the control device. But now he is being hunted by all the mercenaries working for the corporation.
Take advantage of the unique parkour running styles in Vector as you help your character escape all kinds of obstacles and gain his freedom. There is a lot of fun to be discovered in Vector.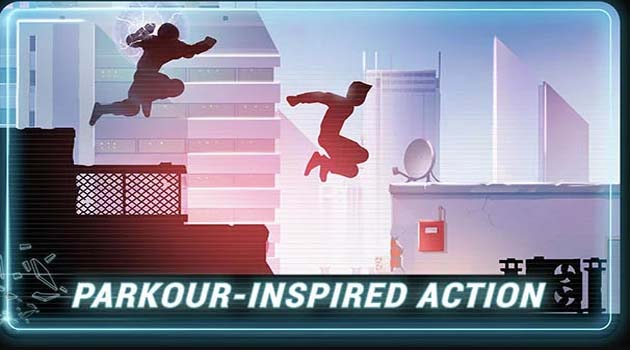 Features
Here you will find all exciting features that the game has to offer:
Simple yet addictive gameplay
To begin with, the game offers the simple controls that allow you to get used to the mechanics relatively quickly. In addition, it also features a simple concept of escape platform where you will control a man in his epic escape from an entire global corporation.
Make use of the one finger controls as you explore the unique and awesome parkour style of gameplay. Slide your finger up and down to perform amazing parkour moves and get through the obstacles with style.
However, don't think of the game as easy because you will face various challenges with increasing difficulty. Therefore, the game may be easy to play, but it will take time for you to master.
Unique parkour platformer that you haven't seen before
For the first time, Android players will have their chances to experience the unique Parkour-inspired platform game. Feel free to perform amazing moves from the huge Parkour moves collection in the game. Enjoy beautiful and effective escape moves created by the realistic Cascadeur animation tools. It feels like you're actually doing it yourself.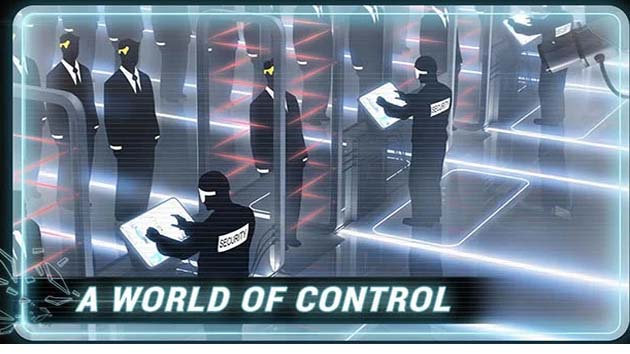 Take on multiple challenges with epic levels
Discover the epic story mode where you will have to face an entire world dominating corporation trying to capture and enslave you. Enjoy the epic chases through various locations and terrains, from the sky-high building rooftops to the epic spaceships. You will have the chances to fully enjoy the classic platformer.
Multiple parkour moves to make your great escapes
you become more skilled during the chases, the game also includes various parkour moves that you can use to escape difficult situations. Feel free to choose between more than 100 different moves and make amazing escapes using your incredible skills.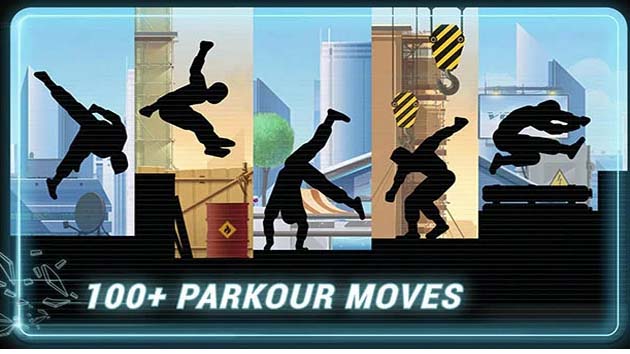 Collect gadget to deal with the enemies
In addition, the game also features various devices that you can activate to give you various benefits. That being said, you can make good use of the awesome buffs and unleash them at the right moments to give you huge advantages, picking off all the approaching hunters so you can escape, enabling incredible speed on your characters.
Change the appearances with new gears
Along with the cool gadgets, you are also allowed to make various changes to your characters by choosing amazing customizable gears.Enjoy the epic runs even more when you find that jy have access to new gears.
Enjoy the game in two different modes
The game currently features two different running modes for gamers to enjoy. The first one is the classic vector game where you will try your best to run away from enemies' chases. Use all your amazing parkour skills to outsmart them.
However, if you're looking for a refreshing game, why not try reversing the roles? That said, you can become the hunter instead of the prey. Enjoy game in a whole new mode with new levels and challenges.
Challenge friends and online gamers in the leaderboards
For those who want to test their skills and abilities through the real online challenges, then the prestigious leaderboards in Vector will definitely interest you. That said, you may find yourself tackling various challenges with greater difficulty. Win against your opponents as you climb the leaderboard and become the world's best Vector player. Earn bragging rights with your friends as well as great rewards for characters.
Have the game completely unlocked with our mod
While the game is undoubtedly enjoyable, it is currently still a paid title. Not to mention that you will also be bothered by the annoying ads and in-app purchases. That said, if you want to enjoy it completely free, our modified version of the game will definitely satisfy you.
Visual and sound quality
Graphics
Just download and install our Vector Mod APK to fully unlock game. With it, you can have the game completely, enjoy unlimited money for whatever purchases you want, and most importantly, there will be no ads to bother you.
Sound/Music
With simple yet smooth and satisfying graphics, Vector introduces gamers to the realistic and enjoyable platform game you've never seen before. That said, you'll find yourself having a lot of fun diving into the unique parkour running styles.
Download Vector Mod latest 1.4.4 Android APK
With intense and exciting music, Vector introduces gamers to the epic chase and run game. Make use of your unique parkour styles, you can outrun all the enemies with amazing moves. Enjoy addictive gameplay as you dive into every jump and every slide.
The game is the perfect title for those interested in the casual platform game. And if you are interested in more challenging gameplay, then Flip Diving and Vector 2 should be the perfect game for you to enjoy.
More from developers NEKKI