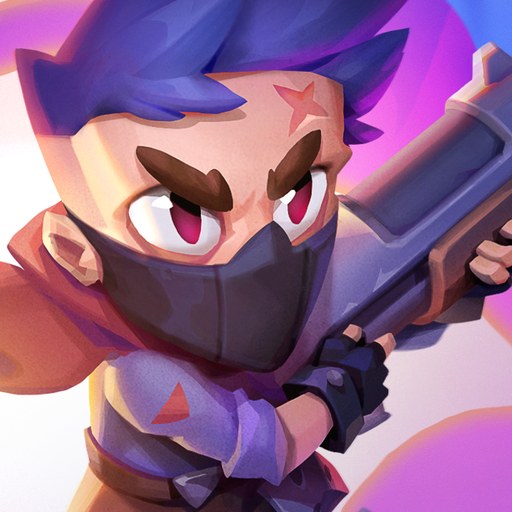 Archformer MOD APK (Menu/God mode/Unlimited money/High damage) v0.8.26
Last Modified - June 30, 2023
Action
Additional APK Information
The Description of Archformer MOD APK (Menu/God mode/Unlimited money/High damage)
Archformer is a new action role-playing shooter game that enthralls players. Own the most powerful guns and overcome each challenging area. Your every action proves your strength and practice your shooting skills. It is similar to the motif of other action games. Here you are still playing as a righteous hero warrior and facing monsters. They are trying to invade and destroy the Earth. A variety of monsters, from simple monsters to powerful boss monsters.
Download Archformer mod – Fight with weird monsters with a powerful laser gun.
Archformer offers a variety of islands, and inside each island there are easy to difficult levels. In each level, the player has to face a different number of monsters. In addition to carrying a gun to destroy them, the player must move to avoid counterattacks. Red and blue fireballs are fired at you. When hit by an enemy bullet, the screen will flash once. Your health line will then decrease by a number equal to the power of the bullet you hit. Levels are also labyrinths, rooms full of traps. The player must destroy all enemies to pass the level.
Initially, players are instructed to engage in the game using controls. The player must hold the phone steady. On the left are circular virtual keys that allow you to move your hero. There are also some special tasks. Look at the white instructional text on the screen to follow. For example, double-tap the screen to jump. Swipe down to stumble or crouch. Double-tap the screen to quickly dash towards enemies. When the player destroys all enemies, they move to the end of the game path. All you have to do is go through a time portal with a layer of blue light to go directly to the next level.
Warrior Upgrade
In addition to training skills, players must also upgrade their character's strength, as the enemies are getting stronger. To upgrade a hero, players must upgrade their equipment. To upgrade this equipment, players must win various wars. Collect experience points and gold coins from there. Collect new weapon cards and new outfits to diversify your equipment. Use the gold coins combined with the weapon to move to the next level. The higher the level, the higher the Combat Power stat.
Unlock the world
As you know, Archformer offers levels through islands connected by yellow lines. Only when players complete missions on one island will the path to the next light up. Otherwise it will remain a mystery. Each island has different enemies, especially the boss at the end of the island. On the first island, the player is transported to a factory area. Here, players will have to deal with robots and mutants who can use guns. Next is a purple dry planet with scattered iron pillars. There are strangely shaped monsters with only one eye.
Fight the boss
As reported, the end of each island is a key level. There are bosses with great powers and each attack can cause the player to lose energy. However, only passing will allow the player to complete the requirements of this level. It's probably a giant machine with huge arms. A high-five might just shake you up. Or a mutant snake with a bigger head and longer horns. They can entangle warriors and drain your heroes. A giant mushroom with a head full of thorns, but with human-like limbs.
Besides destroying enemies, you can also choose to collect gold coins. They are square, shiny and arranged in regions. Gold coins also drop when the player shoots enemies. Winning these levels also grants skill cards. It can help amplify your weapon's fighting power to a much more special level. Download archformer mod rpg game shooting to destroy alien monsters.