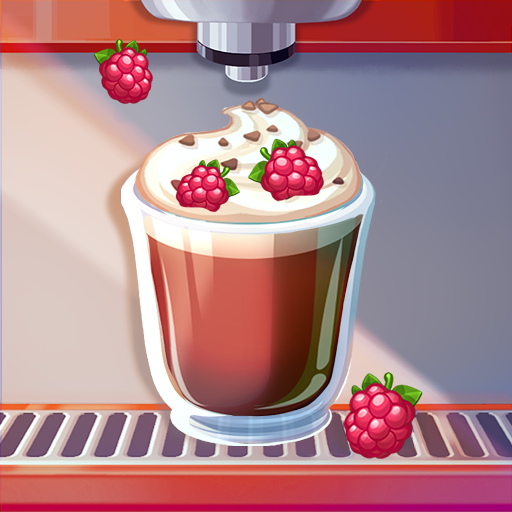 My Cafe MOD APK (Unlimited Money) v2022.12.1.2
Last Modified - February 16, 2023
Casual
Additional APK Information
The Description of My Cafe MOD APK (Unlimited Money)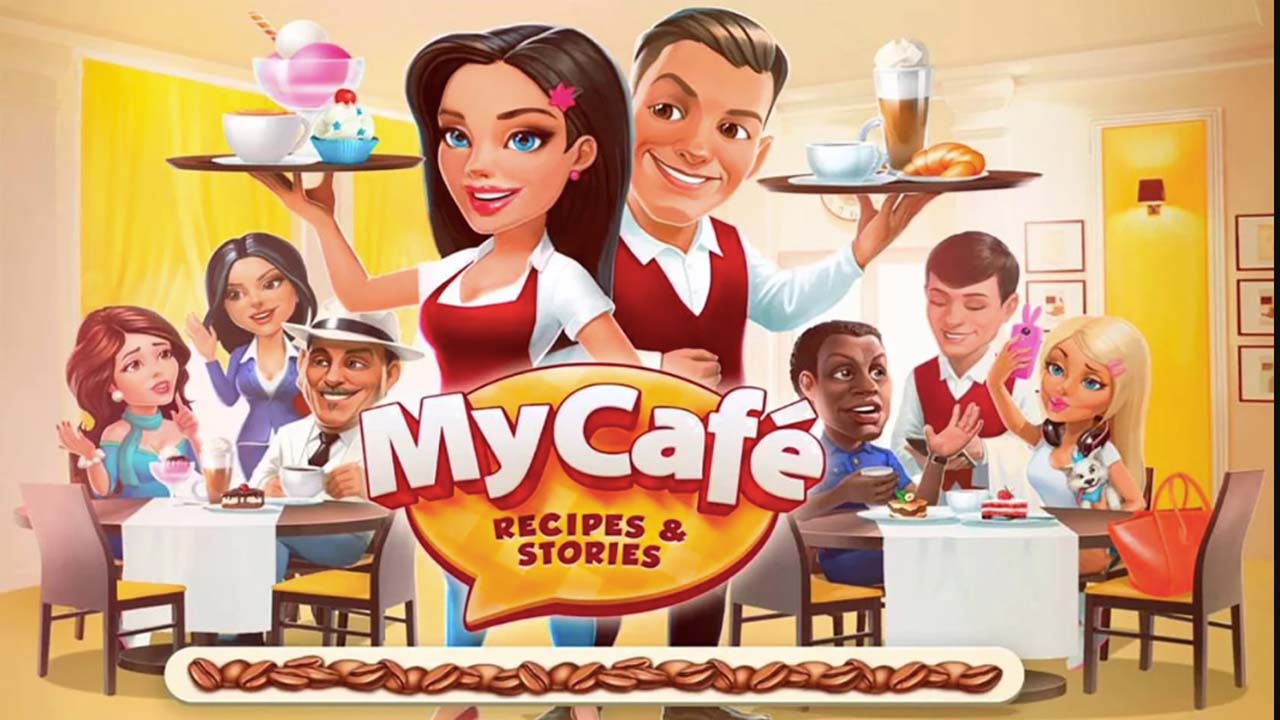 Enjoy the ultimate coffee shop simulation as you begin your journey in this awesome casual game from Melsoft Games. Start your coffee business from scratch in a simple shop staffed by just you.
Work hard to build a good reputation as well as collect money, you can run your businesses as more and more customers know about your store. Hire more staff, expand your shop, unlock new recipes, give customers better service, and you'll find yourself enjoying your adventure in My Cafe: Restaurant game.
Find out more this amazing game with our reviews.
Story
The game introduces players to a simple yet highly addictive business tycoon game where you can control an entire coffee shop or restaurant. Develop it from a small family business to a premium restaurant where customers love to visit.
Feel free to take your creativity to a new level as you are introduced to dozens of different customizations that the game features. Decorate your restaurant so that it is both pleasant to work with and attractive to attract more customers.
And unlike other tycoon games, in My Café, gamers will have the opportunity to engage in the stories of their customers. Experience the everyday aspects of life as you help your customers solve their problems. Share stories with each other and come up with your own solutions.
Furthermore, you can also meet other shop owners, offline and online. Experience unique stories and have fun while doing it.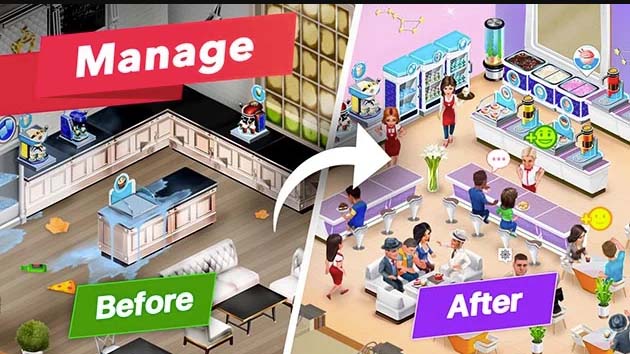 Features
Here you will find all the exciting features the game has to offer:
Simple controls and intuitive interfaces
To begin with, My Café features fairly accessible controls that most players will find quite simple. So, you can quickly get used to the gameplay and start enjoying the features. Furthermore, the simplified interfaces make it simpler for you to access the provided features in the game.
Enjoy the in-depth restaurant tycoon gameplay
Find yourself enjoying this addictive restaurant and coffee simulation where you can have your own shop. Spend time working on it so it can grow and attract more customers. Collect and save money so you can expand and upgrade business. Equip it with better furniture and equipment. Provide better services to get better revenue from your customers.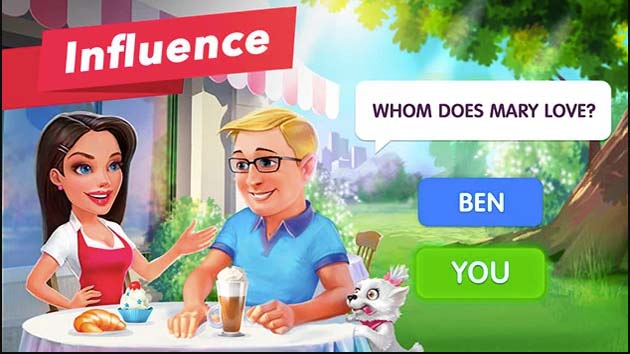 Feel free to take your creativity to the extreme
Buy items, customize your shop to your liking, hire new staff, create better recipes, and more. You can also manage the pricing so that it works well with your target customers.
And with fully accessible customization, My Café also introduces players to many exciting features when it comes to renovating your business. Choose multiple interior design themes and apply them to your restaurant so you can attract more customers. Design and organize your restaurant to optimize spaces, equipment and resources. Choose between dozens of different decor styles and lots of unique style furniture. Give your stores unique features that no one else can match.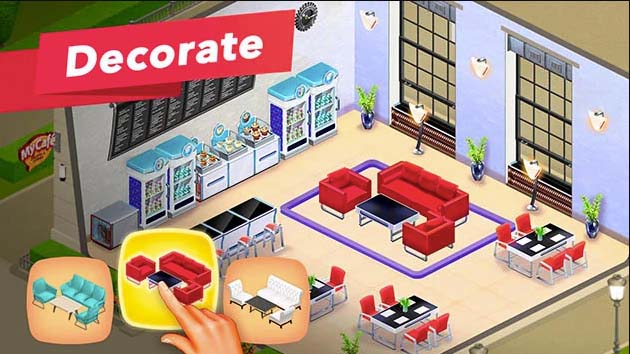 Get involved with individual customers' stories
In addition, players are also allowed to involve themselves in delightful stories with each of their customers. Be a dedicated shop owner and get to know all your customers. Spend time talking to them to increase affection. Help them solve their own personal problems with your wise advice. Help them overcome all difficulties in life. Just be yourself and we'll see how stories go. The stories in My Café feature many aspects of life, from drama, romance, to conflict, and more. The choices are yours to make so decide your own concerns.
Join other online gamers from all over the world
The game introduces players to exciting online gameplay ifwhere you will have the opportunity to meet online gamers from all over the world. Join the social world in My Café as you interact with other shop owners in the game who have the same aspirations for a coffee and restaurant business. Share your experiences, compete with each other, and experience fun online gameplay as you participate in awesome festivals.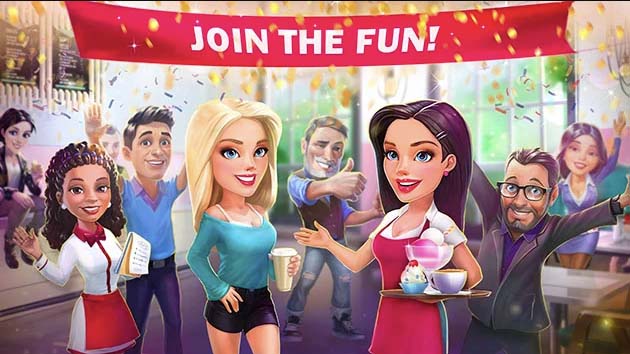 Learn about amazing coffee recipes and create your own
The game introduces players to many incredible coffee recipes that you can learn. Grab your favorite recipes and start making delicious cups of joy. Let your customers enjoy amazing coffee while you introduce them to your amazing businesses.
With hundreds of different recipes, players can spend hours unlocking and learning many of them. Use detailed recipes to make delicious cups of drinks in real life.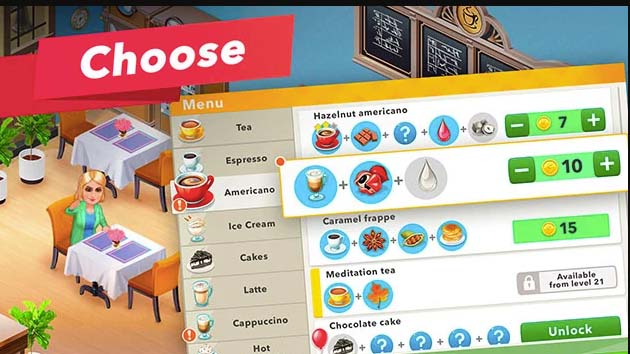 Free to play
Despite all exciting features, the game is currently free for players to enjoy. That said, wherever you are, you can easily download and install game on your mobile devices. Just go to the Google Play Store and it will always be available for you.
Have all the in-game features unlocked with our mod
However, if you want to get rid of annoying ads completely and have access to all in-game features without having to pay anything, you should check out our mod. The modded version of the game lets you do anything without having to pay. Unlock items and upgrades whenever you want. Feel free to explore the many stories instead of worrying about your daily business. And all you need to do is download My Cafe Mod APK and install it on device.
Visual and sound quality
Graphics
The game features simple yet stunning graphics that introduce players to adorable 3D restaurants. Find yourself engaging with your customers' stories through beautiful hand-drawn illustrations. Experience a completely refreshed form of storytelling.
Sound/Music
With amazing and peaceful soundtracks, My Café gamer will really find themselves rested and relaxed. Experience the unique features and enjoyable gameplay it features while listening to the beautiful soundtracks.
Download My Cafe Mod latest 2022.12.1.2 Android APK
This game is perfect for those looking for a simple yet addictive simulation game that they can enjoy on their mobile devices whenever they want. Plus, it's also a great opportunity for you to get to know the work of a coffee shop owner from different perspectives. Not to mention that it is completely free for you to enjoy.
More from developers Melsoft Games Ltd