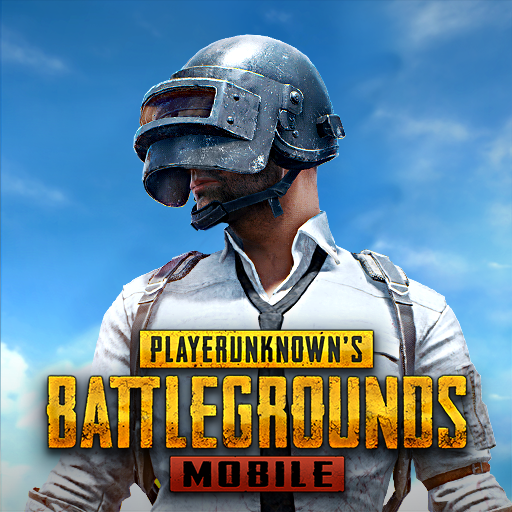 PUBG Mobile v 2.3.0
Last Modified - June 30, 2023
Action
Additional APK Information
Requires
Android 4.4 and up
The Description of PUBG Mobile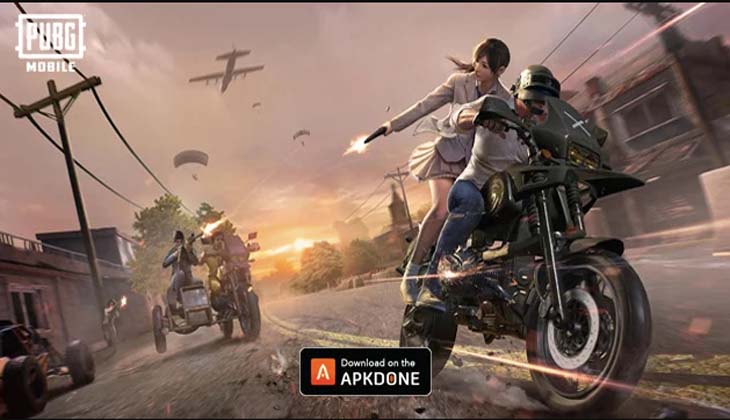 The world famous shooter title has made its grand launch on the mobile platform. Now you can play your favorite battle royale games anytime, anywhere right on your Android devices. Find out more about this amazing game with our review.
Story
In PUBG Mobile, players take part in a survival competition that collects over 100 players from all over the world and drops them in an abandoned place. You will be surrounded by what we call the "survival ring" where anything left outside slowly loses health. There is no escape here.You must use your skills and the equipment you have collected to stay alive while fighting other players in a survival match. Defeat them and become the only survivor on map. Increase your ranks as you get better results.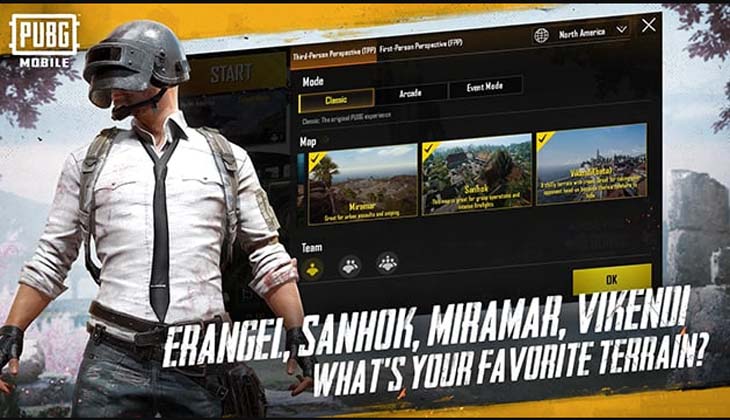 Features
Here in PUBG Mobile, you have the opportunity to immerse yourself in the extremely thrilling and thrilling FPS experiences. Fight alone and take out any enemy that gets in your way, or join squads and take part in epic team battles. Check out all the incredible features the game has to offer.
The official PUBG for mobile platforms
Get ready to experience authentic PUBG gameplay with Tencent's official PUBG Mobile game. Stop wasting your time on the PUBG cheats and enjoy the real PUBG with this game.Join 99 other players and jump onto a desert island in a survival competition. Distribute and collect weapons, ammo, equipment and supplements to defeat the opponents. Get ready for many exciting actions and hilarious situations in PUBG Mobile.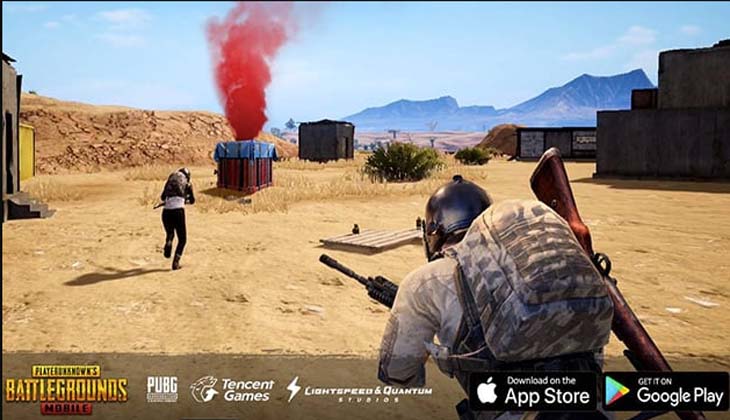 Optimized touch-screen controls
To make it more enjoyable for players to enjoy their PUBG Mobile experiences, the game features optimized touchscreen controls that allow you to easily control your characters with handy tap and gesture commands. You will feel even more comfortable than playing on PC, especially with the portable feature.
Lots of accessible weapons
Here in PUBG, you have access to all available weapons in PUBG, including guns, grenades, even bows and arrows. Find them quickly as they fall from your parachute and take out your opponents while looting epic weapons from them.And if you're more into hand-to-hand combat, there are dozens of different weapons to choose from too, including the basketball bat, the machete and, well, the frying pan. Use them to punch your opponent in the head. You'll be surprised at how much damage they can handle.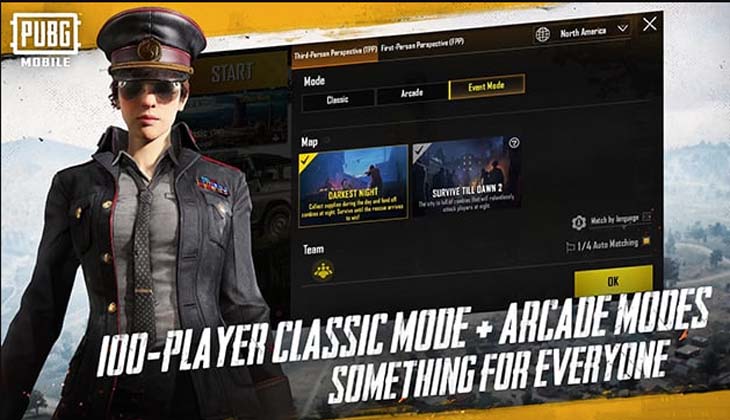 Useful gears and items to help you survive
In addition, players will receive equipment and items that can help them survive the attacks. However, make sure to quickly gather helmet and armor to take the damage from your opponents.
And if your health gets too low, it would be nice to stock up on bandages, first aid, painkillers, and energy drinks to fully restore your health.
Here in PUBG Mobile, players are introduced to many different vehicles that they can easily get in and drive anywhere. You are extreme if you avoid the locking ring. If you're more interested in killing people, you can use them to hunt down and run down your opponents.
Drive in styles as you hop on different vehicles
However, be sure to stay alert as traveling in vehicles would generate significant amounts of noise, allowing your opponents to notice you. Also, you should collect enough gas for your ride.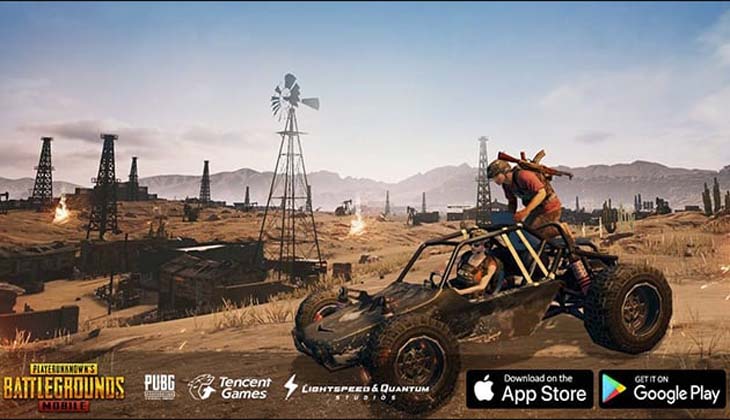 Take on the solo challenges
The game offers a solo mode in which the player fights for himself against 99 enemies in a fight. Whoever wins gets all the prizes, and the fate of the losers is only death. Adopt different playstyles as you charge at each enemy and defeat them using your exceptional combat skills, or run around collecting goods and avoiding conflicts to help you make it to the final rounds.
Fight the enemies with your teammates
And if you want to enjoy the game with your friends, you can create your own squad to take on the team challenges where you and your teammates would compete against other teams from all over the world. Stay connected and develop effective strategies that could help you win the game. Take out every enemy in sight and support your teammates whenever they need it. Use different tactics to win the competition.
Enjoy the fair gaming environment
Enjoy the fair gaming environment For many gamers, the Moding issues are always a major disadvantage for online games. With PUBG Mobile, players are protected with regular updates that always fix any exploitable vulnerabilities. The powerful anti-cheat mechanisms also ensure that all dubious activity is detected and dealt with. You can also report the players you think are cheating in the game and get them permanently banned.
Free to play
The game is currently free to play so all players who are interested in the battle royale games can access it. All you have to do is access the Google Play Store, download your game and install it for free. Then you can enjoy this amazing game.
Visual and sound quality
The game offers incredible graphics and audio quality that will make you feel completely lost in the world of PUBG. The environment and character designs are extremely realistic thanks to powerful Unreal Engine 4. Enjoy detailed and vivid visual effects as you face the challenges in PUBG Mobile.
In addition, gamers who want to experience the most immersive sounds can be satisfied with the incredible 3D sound effects. Combined with the 7.1 channel surround sound, you can hear exactly where the bullets or grenades are coming from. This is extremely important for FPS games because you need to know the direction of the sound to locate the enemies.
More from developers Level Infinite