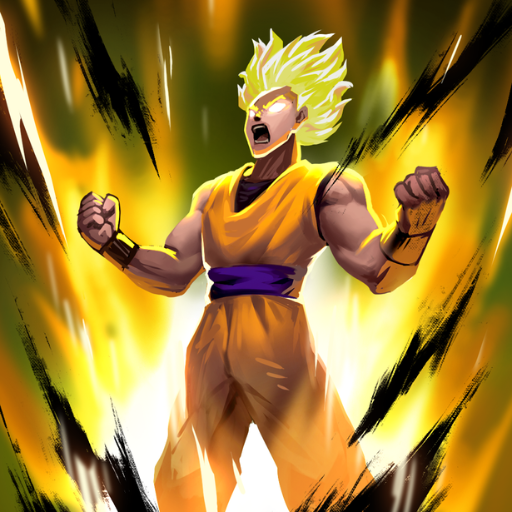 Stickman Legends: Offline Game v3.2.1
Last Modified - July 1, 2023
Action
Additional APK Information
The Description of Stickman Legends: Offline Game
Stickman Legends is ZITGA's blockbuster action game. Combining the highlights of role-playing (RPG) fighting (PvP) genres, this game always offers fierce battles. On the game screen, the player's adventure is attacked by evil monsters. You will encounter all kinds of powerful enemies and use all your skills to fight for their survival. The characters in the game are different heroes such as Ninja, Knight, Shooting, Archer, and Wizard. What kind of hero do you like, Stickman Legends lets you choose. Replace the monster's presence with a peaceful scene. If you become the savior of mankind, you will be forever honored along with history.
It's just you and no teammates in this war. Dealing with many enemies is difficult, but it is also an opportunity to develop more advanced skills. Avoiding monster attacks will help reduce damage. It is very simple if you master the technique in the best way. Each hero has its own special abilities, choose your favorite character and fight.
Download Stickman Legends MOD – Fight of the dark warriors
Stickman Legends creates a landslide battle between you and the monster. When confronted, both sides must fight hard for their lives. 6 maps with different challenges, your hero is adventurous. Castle of the dead, Devil's Forest, Ice Mountain, Death Bay, Dragon Cave or Spider Marsh are all must-go places if you want to conquer the Stickman Legends game. You never know how you'll meet your opponents, but the game creates a passion for challenges that will always find a way to overcome them. You can't stand in front of evil monsters, right?
Create character
You are on a mission that is meaningful to humanity. Therefore, all characters who participate in the fight against monsters are called heroes. You create a character, then role-play, and the first thing you need to do in Stickman Legends is battle. Shido, Bernald Griggs, Ignite, … There are also other characters that appear when you pass the required system screens.
3 exciting game modes
Overcoming is the first basic mode with different maps and lots of levels to explore. Completing missions here will unlock the remaining 2 modes: PVP and Challenge. There are many types of play such as ranks, arenas, and challenges, and it is not difficult for players to customize their battles to achieve the desired outcome. Details of the rules are displayed in each specific section. As you read, you will soon understand everything about the game mode you are interested in.
Nice dress
Each character is dressed up in a beautiful image. Stickman Legends has a whole collection of options to refresh your hero's appearance. Dark Knight Shido, Samurai Bernald, Frankenstein, Dracula, … Okay
, with the ability to support heroes, each hero must be equipped with a pet. Mistral, Bernald, Hason, Raven… All are lovely pets. But having a pet in Stickman Legends is not a simple task. You can receive them at events or purchase them directly for real money through Google Play.
Pet
Stickman Legends offers many features to its players here. Crafting, Item Boxes, Training, and Treasure Chests all provide players with special benefits for their characters. All very easy to understand with detailed instructions for new players.
Accessories
Stickman Legends has great visuals, sounds, and great player reviews. Adapted to the current gaming genre, the impressive effects make the gaming experience more engaging. Download the Stickman Legends MOD APK and immediately start participating in the rescue of mankind in front of evil evil monsters.
More from developers ZITGA