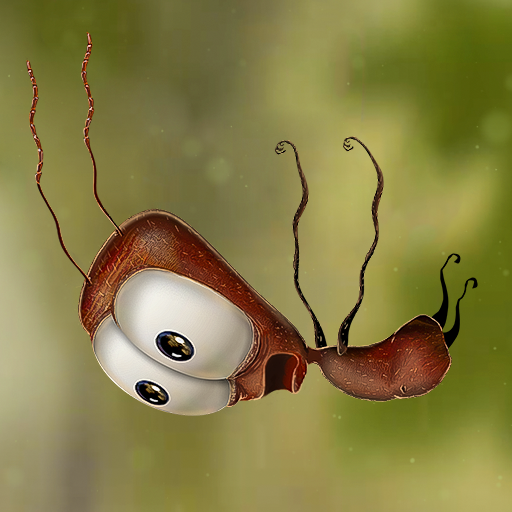 AntVentor APK v1.1.1
Last Modified - July 1, 2023
Adventure
Additional APK Information
The Description of AntVentor APK
Games are often divided into different genres. There are violent action games, and there are chaotic and tactical games. And today we will come to the storytelling puzzle game. AntVentor, the adventure of a little ant that doesn't seem worth paying attention to. However, it has won numerous awards over the years for best story and gameplay. What's interesting behind this ant's adventures? I think you should either learn it yourself or read this article.
Download AntVentor – Journey to learn the biological world
Bring on the point-and-click genre, games where you control your character with just your mouse pointer or your fingers. You move your caracter through the game's journey and perform the main tasks for that character. Mostly puzzles that tell an exciting story. Lots of lessons for gamers and stimulating thinking, intelligence and problem solving skills. AntVentor has obstacles and problems that ants face. You will be the one to solve these problems to keep the ants moving forward.
Like a little ant, your journey begins in an unfamiliar world of grass. Since they are ants, everything is much bigger than normal. From boulders it is now a huge boulder. Insects are true giants. A small hole becomes a cave that you can enter if you want to. Click anywhere with your hand and the ant will move there. It's very simple and friendly. The rest is an adventure of escaping from enemies, solving puzzles and getting to know the outside world.
Meet many lovely and friendly characters
If you go not far away, you will encounter new terrain and objects. You can freely interact with them. Sometimes it will help you in certain situations. the terrain. They lead to lots of new areas hiding lots of puzzles around them. You must use your great intelligence. Answer all to overcome that terrain. Go to the next location. This boring sounding trip will be very new and strange because you are now a little ant.
Follow the story of the little ant
Continue your journey to the outside world. We will meet very familiar creatures even in the wild. Like a lovely spider weaving its web together. The scarab friend doesn't seem very happy with the huge crab claws he's holding in his hand. Of course there will always be crows in the trees waiting to attack you. Characters who are wild animals have brought huge ecosystems. Again, many hints are provided to make the puzzle easier. Be careful when approaching individual animals.
The messages are conveyed
The official story concerns a clever ant named Florantine. I have long cherished the dream of seeing the outside world. This ant has ventured through many lands. Meet interesting characters. Besides, you have to use your intelligence to solve difficult puzzles. Although this is only the first chapter in the AntTrilogy series. The world of optical macros was initially slightly marked by the developers. Build excitement and look forward to the next part of our player community. Worthy is a story about the biological world presented through a very profound video game.
This opening allows all of us to feel the world through the eyes of an ant. All worries and sorrows have been removed. Immerse yourself in a land where animals live together in their own way. Not to mention the environmental elements developers want to showcase through AntVentor. Personal items in human life, such as toothpaste tubes. Abandoned in the middle of the forest. It implies that people throw a lot of waste into the environment. Serious damage to ecosystems and natural laws of nature. This is a wake-up call for people to rise up and correct themselves.
We have heard and learned many lessons about environmental protection and human responsibility. But it couldn't be more profound and real than seeing the results for ourselves. Check the message being forwarded from AntVentor. Only people realize their mistakes. Let's go on an adventure with the little ant, explore the colorful natural world and protect the environment. Download the AntVentor mod completely free.