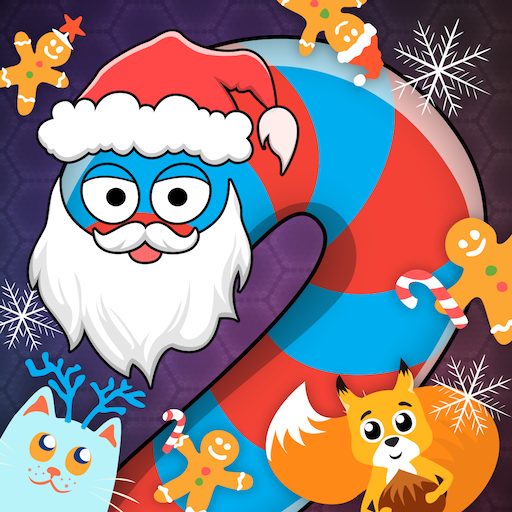 wormate.io APK v4.0.15
Last Modified - June 30, 2023
Action
Additional APK Information
The Description of wormate.io APK
Then trust me and go to wormate.io. At first glance, the game is uninteresting. But you might want to take a look at a few gameplay clips and download and try them out right away. It is very suitable for those who want to relax in a short time. No need for too demanding and time consuming games. The good thing is that wormate.io meets all these requirements. You will only need a few minutes to experience this game. And it takes no time to practice. You can already master it.
Wormate.io brings some familiarity to legendary snake eating games like Snake Xenzia or Slither.io. It is true that it has the same style and gameplay as those games. However, it will be simplified thanks to the movement and design of the worms it controls. You have to face other players. In a vast world with limits. Collect food and destroy other players to score higher and higher scores.
Control worms in one action. That's putting your finger on the screen. The tip will automatically point towards your finger. Same as used to go back and forth with different movements. You will move in a large circular world. These are players from all over the world. Eating food with items on the map will increase your score. The goal is to become the highest scoring worm. Scores are posted on live leaderboards and are continuously updated.
Not to mention your opponents – other players won't just watch you rank up like that. Or find a way to make them die anytime. Be careful when your head touches another player's body. You will die instantly and leave food for others to own. This is a master's very effective strategy for new players.
From the huge map at wormate.io. Besides your looks, food for other players and everyone. There are also items with different powers and abilities. Eating it grants the worm special abilities for a limited time. The x5 item helps your score increase by a factor of 5, and the acceleration item makes your worm faster than anything else. Or a magnet specifically used to attract food into the mouth. Along with many items with very special effects. Survive bad plays, climb the leaderboards, or speed up to blow enemies away.
Older games like Slither.io already had the ability to change the shape of a worm. Mostly colorful motifs or national flags. In the case of wormate.io, the appearance has been taken to a new level like never before. Motifs are now even more colorful. Like bugs from another planet. This idea also applies to the basic designs you can choose from. You are free to express your individuality in the intense Top Race. The goal is still to help the worm get as big as possible.
If you only play with other players. The lack of interaction is pretty sad. So what do you think when you can invite more of your closest friends to play with you? Think of what happens when people fight each other. It's definitely confusing and fun. An argument arises when you or someone else on your team dies through the fault of one of your teammates. Then it turns into laughter and relaxation. Never underestimate the power of the crowd. Especially when you have lots of close friends you can always joke with.
There isn't much to say about wormate.io. Because it's essentially a very simple game. It is suitable for playing in a short leisure time. Or on holidays where you can get together with friends. Don't underestimate the simplicity. It is the simplicity that has contributed to making the game increasingly popular and attractive. Help people get rid of fatigue and frustration. If you want to try it, wormate.io mod is waiting for you.